Posts for: December, 2017
By Jay Freedman, DDS & Associates, PC
December 30, 2017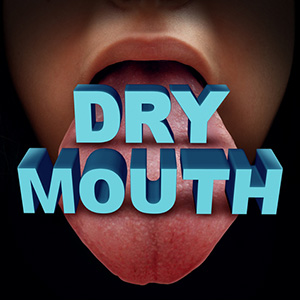 As your mother used to say, "A moist mouth is a healthy mouth." Well, maybe she didn't — but it's still true. Without the constant flow of saliva, your teeth and gums would be less healthy.
That's because among its many functions, saliva helps keep the mouth from becoming too acidic. Just after eating, your mouth's neutral pH level tips to the acidic side of the scale. Acid is enamel's number one enemy, and it takes little time for it to begin dissolving mineral content. But in thirty minutes to an hour, saliva neutralizes the acid; it also helps restore some of the enamel's minerals.
Without adequate saliva flow, acid quickly gets the upper hand. In time, this can greatly increase your risk for dental disease. And for many people, inadequate saliva — dry mouth — is a chronic problem.
There are a number of reasons why. Salivary glands may not produce as much in our later years. In addition, as we age, we may begin taking more medications, some of which can cause dry mouth. Treatments for certain kinds of systemic diseases, particularly cancer, can also inhibit saliva or even damage salivary glands.
If you feel your mouth is continuously dry, make an appointment to find out the cause, which will determine the best course of action to alleviate it. If it's related to your medication, we'll see if there's an alternative. If not, you may need to drink more water when you take your medication and more throughout the day.
There are other things you can do as well. Reduce your intake of acidic foods or caffeinated beverages. Run a cool-air humidifier at night to keep your mouth and nose membranes moist. And you can also try saliva stimulants available by prescription or even over the counter. Chewing gum with xylitol (an alcohol-based sugar) has also been shown to stimulate saliva flow.
Above all, be diligent about daily brushing and flossing and regular dental cleanings and checkups. Keeping a watchful eye will help ensure dental disease doesn't take advantage of your dry mouth.
If you would like more information on managing dry mouth, please contact us or schedule an appointment for a consultation. You can also learn more about this topic by reading the Dear Doctor magazine article "Dry Mouth."
By Jay Freedman, DDS & Associates, PC
December 15, 2017
After a long struggle with dental disease, you have finally lost the last of your remaining teeth.  Like over a quarter of Americans in their 60s and 70s, this unfortunate development can have a profound impact on your health and self-image.
While there are a number of advanced methods for replacing lost teeth, there's one tried and true option that's centuries old — the removable denture. It's the option millions of people have chosen to lessen the impact of missing teeth.
Fashioned properly, removable dentures restore the form and function you once had with your natural teeth. The prosthetic (false) teeth are precisely placed in an acrylic, gum-colored base that closely follows the contours of your gums. Because they're removable, they're fairly easy to clean and maintain.
They do have a disadvantage, though, and it's related to bone health after tooth loss. Like other living tissues, bone has a life cycle: as older cells die, new cells form to take their place. The forces your teeth generate when you chew stimulate new bone growth. But without teeth to provide this stimulation, new bone won't keep up the pace of replacement at a healthy rate. As a result you may gradually lose bone, as much as a quarter of its normal width within a year of losing a tooth.
Dentures don't transmit any stimulation to the gum and bone from chewing. Furthermore, the compressive forces transmitted to the gum and underlying bone tissue contributes to bone loss. As the bone continues to diminish, your denture fit becomes looser to the point you will eventually need them relined with new acrylic material or have a new set made.
There is another alternative when patients loose all of their teeth: an implant-supported removable denture. Dental implants can be used to keep the dentures more secure and can also slow or even halt bone loss where the implants are placed. In this case we strategically place a few implants to serve as supports for a removable denture. The denture has connection points that join up with the implants to hold it more securely in place. As few as two implants are needed in the lower jaw, while the upper jaw does better with three or four implants.
Losing all your teeth can be traumatic, but there are effective ways to overcome it. With new technology, the traditional restoration of removable dentures may be the vehicle for achieving that.
If you would like more information on restoring missing teeth with dentures, please contact us or schedule an appointment for a consultation. You can also learn more about this topic by reading the Dear Doctor magazine article "Removable Full Dentures."